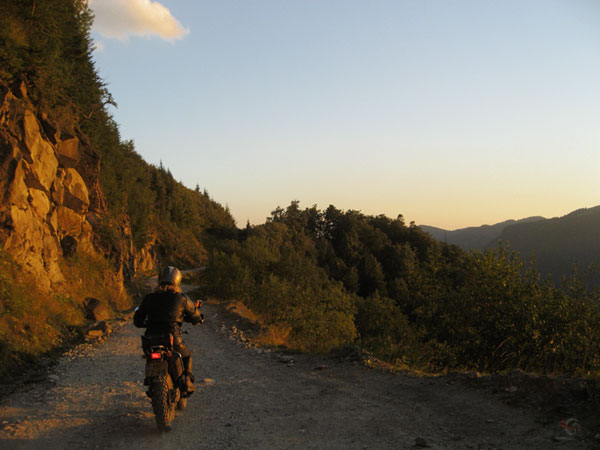 The Lazy Motorbike is, obviously, about motorcycles and motorcycle riding.
On this page, we explain in more detail what you can expect here, what the name of the site means, who we are, and why we have developed the site. Welcome!
What is on this site??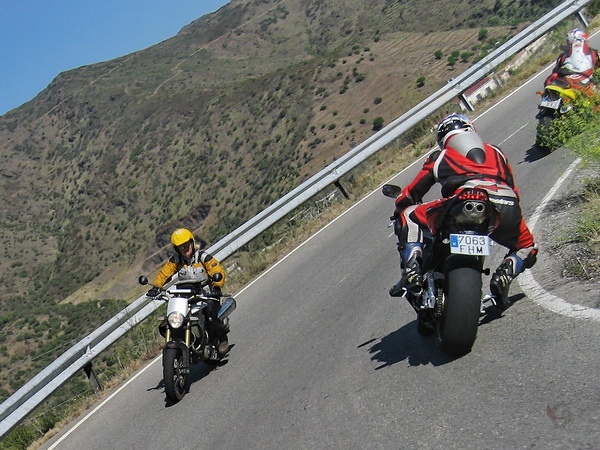 Motorcycle riding is our passion. On this site, we offer tips and information about motorcycles and motorcycle riding.
In the Tips for motorcycle riding section you will find information and tips about techniques for motorcycle riding. You can reach each individual page through the menu on the left.
The Touring section has information about motorcycle riding in Europe, and individiual countries in Europe: traffic rules and traffic culture, how to find good roads, etc.
The Motorcycle section has information on what is important when you are looking for a beginners' bike. From time to time, ride reports emphasing apsects for the beginner will appear here as well.
The Technical section explains technical stuff that is important when you want to understand differences in "character" between motorcycles, such as torque, power, and how to break in a new motorcycle.
Why a site about motorcycle riding?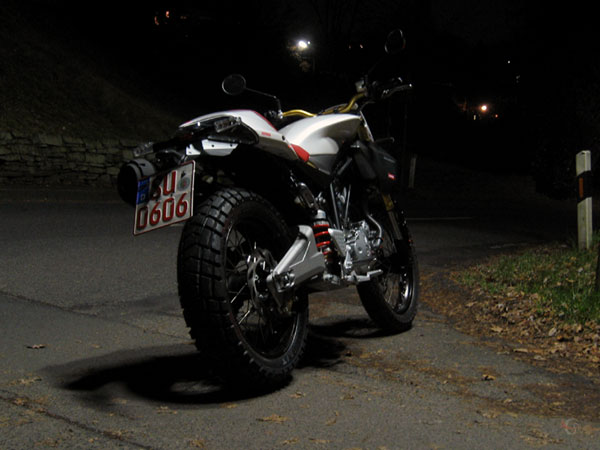 There is of course no simple answer to that question, but one of the aspects of the addiction to motorcycle riding is that you become more aware of your surroundings.
Riding from A to B becomes a beautiful memory instead of a hole in your memory.
On top of that, you can keep enhancing your skills: one can learn for the rest of his life.
And of course, motorcycles are big fun, and some of them are beautiful as well.
Motorcycle riding and motorcycles are the prime subject of this site. There is a set of tips about motorcycle riding and information about motorcycles and relatd stuff.
In the future, we will extend the site with tips on wrenching.
European Road Safety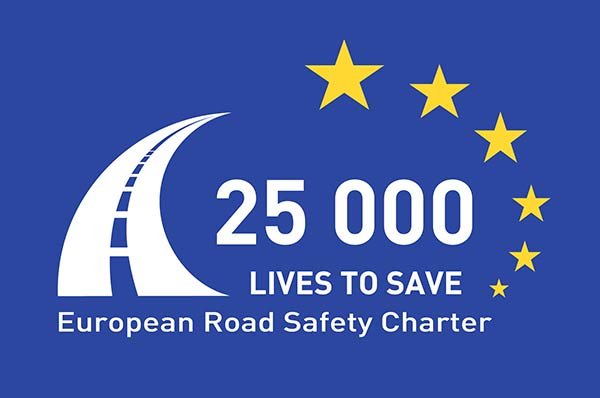 Our commitment
With our webpages www.lazymotorbike.eu and www.luiemotorfiets.nl we try to contribute positively to the issue of traffic safety in Europe.
Especially, the safety of motor cycle drivers is of importance to us. That is why we want to commit to the European Road Safety Charter from 2008 to 2011. We decided to commit with the following actions:
1. Awareness
We plan to raise awareness for motorcyclists about road safety issues on our websites. Therefore we have created different sections related to different target groups of motor cyclists, for example for new riders: Your first motorcycle, or, for those starting to ride again as a high-risk group : Tips to start riding again, after a long period withour practice.
Our sites reach 62.269 (eu) 75.907 (nl) a year (in october 2008), and especially the trend on www.lazymotorbike.eu is rising from 1.411 unique visitors a month last year to 6548 unique vistors a month last month (october 2008).
2. Beginning riders
We are in the process of building a special bike handling website where we will explain the Special Manoeuvres, which have been incorporated into the dutch motorcycle riding courses since 1993.
We know motorcyclists from abroad or drivers that have taken their exam before 1993 *lack* that information and biking skills. That is why we want to inform them about bikeability.
3. Motivation
With our webpage we will try to motivate graduated motorcyclists around the world to get back to school and practice their riding skills, even though they already have their license.
Why the name the Lazy Motorbike?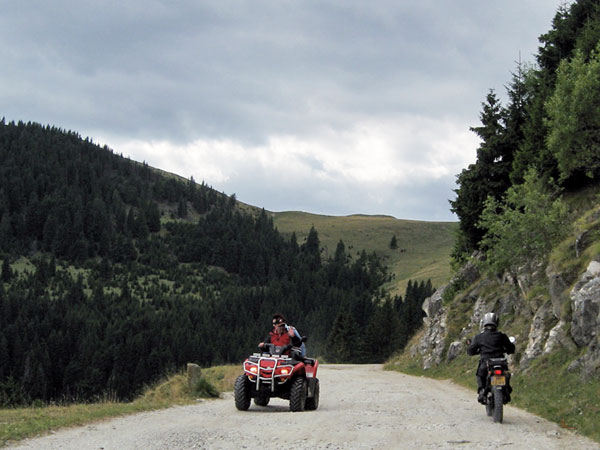 What is nice about motorcycles is, in contrast to four wheel vehicles, they need you: when you don't pull the throttle or keep it balanced, it will lay down, or rest onto its stand.
So a motorcycle is lazy, unless you are there to keep it running. People and their motorcycles thus form a perfect pair ;-)
How do you find what's on this site?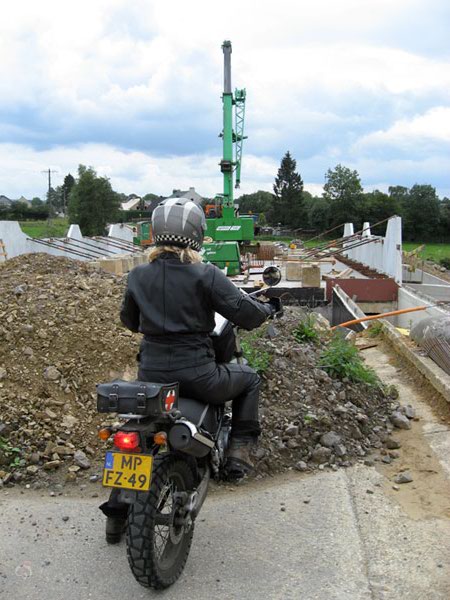 Menu
On each page, you will find a menu on the top left side. That menu shows all available pages on this site.
Pages that you did not click have their name in yellow; visited pages are shown in white.
The page where you currently are has a clear blue background in the menu.
Next page
Below on each page, you find a sign leading to the home page on the left side, and, if available, a sign to the overview page of the part of the site where you are.
Below at the right side, there is a sign pointing to the next page, if there is one. Using those signs, you can wander through the site.
Space bar
What many people don't know is that you can use the spacebar instead of the page down key, to scroll through a page.
In Opera, you can use that same space bar to get to the next page: when you reach the end of a page, you will be brought to the next page just by hitting the space bar again.
Who are we?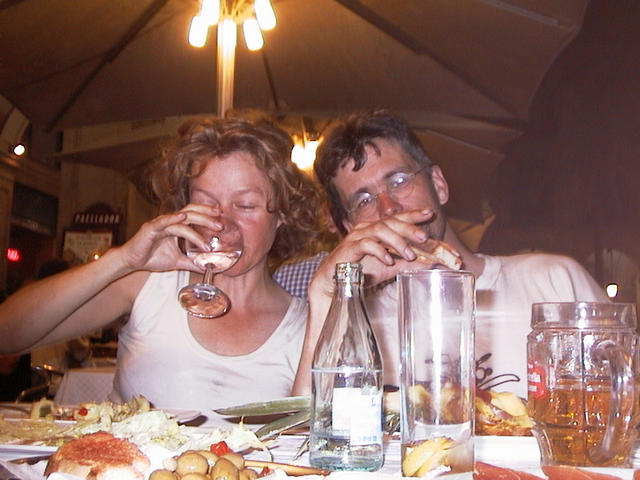 You can see who Sylvia Stuurman is on her site. She is a motorcycle rider since 1992, did start on a Suzuki VX800, which she switched for a BMW R1100GS, and kept riding the GS, with as additional bikes a Bimota Mantra and a XT500.
A R1200GS took the place of the R1100GS. After a heavy crash she did take up riding again, starting on a Yamaha Tricker.
The newest addition is a Derbi Mulhacen.
Ernst Anepool rides from 1979. He did start on a Yamaha SR500, did soon switch for a XT500, and kept riding that bike for a very long time, until he met Sylvia, and fell not only for her but also for her bike: he now rides his very own variation of the R1100GS, the R3B.
Ernst is learning to become a motorcycle riding instructor.
Apart from our daily rides to and from work, we also ride many kilometers during our holidays: there are no better trips than those spent on a motorcycle, according to us.
We hope this site helps to spread the passion for motorcycle riding, both for beginning and experienced motorcycle riders.
Contact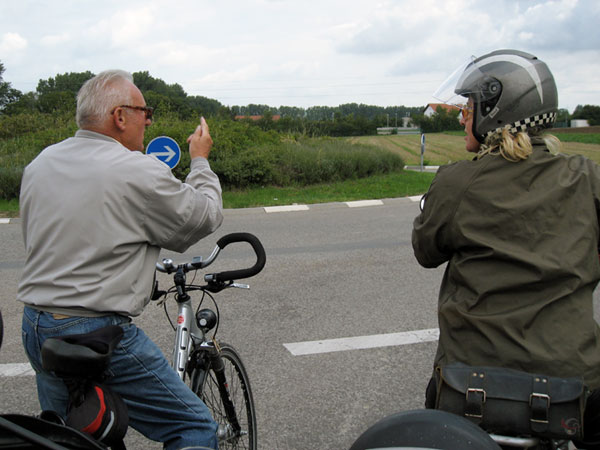 If you have something to share with us, do mail us, using luiemotorfiets@gmail.com.
We are always curious for reactions, and other insights are always welcome.