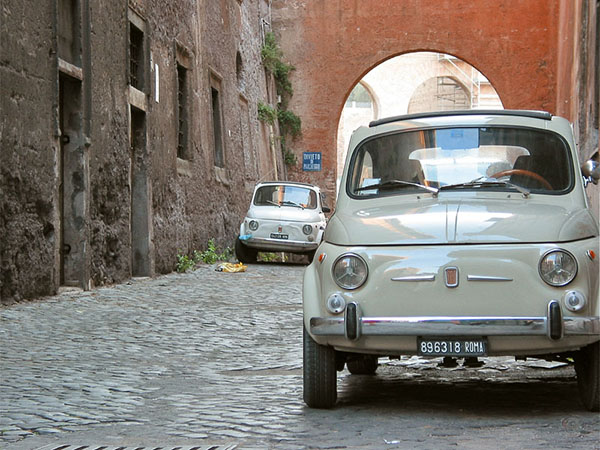 The keyword for Europe is diversity. It consists of sometimes miniature countries, that each consist themselves of different regions, cultures and people.
In Europe, the landscape in places just a couple of kilometers apart can be completely different, and cultural history manifests itself everywhere.
So what to expect for a non-European, on motorcycle, in Europe?
A patchwork of languages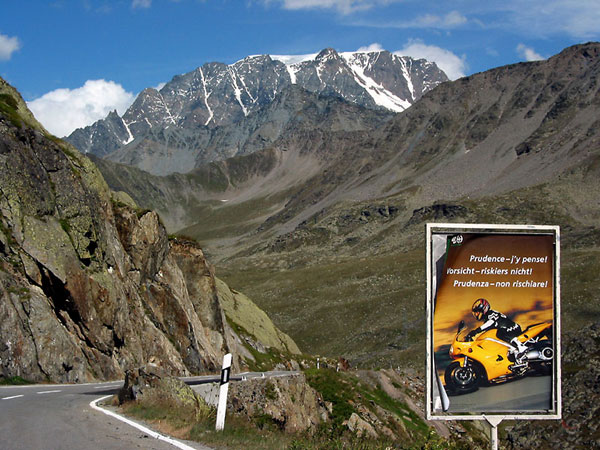 Many languages
One of Europe's pecularities is formed by its languages. Almost every country has its own, and many countries even have several languages. Belgium for instance has Dutch, French and German, the Netherlands has Dutch and Friesian, Spain has Spanish, Catalan and Basque, Switzerland has German, French, Italian and Rumantsch, etc.
There are other languages as well: there are dialects, and there are smaller languages that didn't make it as an official language.
On top of that, you cannot simply assume that everybody speaks English. Sure, in many countries at least young people will speak English, but you will meet many people who don't speak or understand English at all.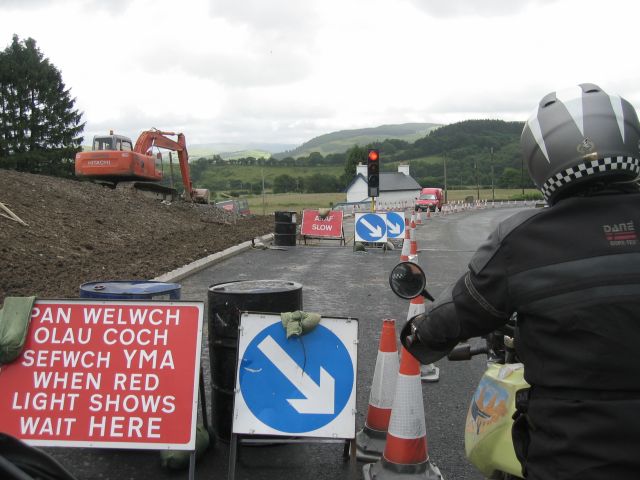 A few words
It really helps if you take the trouble of learning at least a few words in the local language: yes and no, thank you and please, and "Do you speak English"? for instance. (though in some languages, like Hungarian or Welsh, even that is really hard).
It will take away the shyness that many non-native English speakers feel when they try to speak in a language they are not really familiar with.
Menu
What is almost indispensible is a language guide with translations of what may appear on the local menu. If you only eat where the menu is in English or where the waiters speak English, you will miss much "couleur locale".
Traffic rules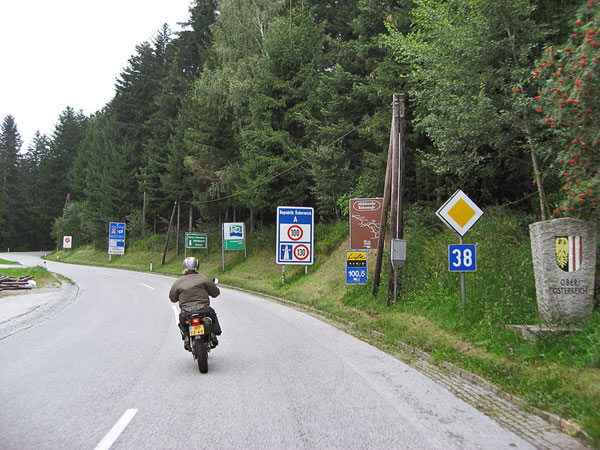 Maximum speeds
The European Union has not, as yet, regulated traffic rules, so every European country has its own set of traffic rules.
In most cases, there will be a sign showing you some maximum speeds on different types of roads, like the signs here on entering Austria from Germany.
You will have passed those signs so quickly that you won't remember the exact figures, most of the time... At least, that's how it usually happens with me...
There are considerable differences, though. Everybody will probably know the lack of a maximum speed on the German Autobahn (unless there are signs). The maximum speed on other roads, outside villages and towns, is 100 km/h in Germany, and 80 km/h in the Netherlands, for instance.
Right of way
Even the right of way is regulated differently. In most countries in Europe, the rule is that traffic approaching from the right has the right of way, unless there are signs stating that the right of way differs. In the UK, there is no such rule: every crossing is explicitly regulated.
Passing
One rule, I believe, that all countries have in common, is that on motorways, you should ride in the rightmost lane: you use the other lanes to pass, and then you switch back to the rightmost lane.
Because you ride on the left side of the road in the UK, the "slow" lane there is the leftmost lane.
Adjust
Of course, you'd better read about those differences in advance, but it's surprisingly easy to ride without that specific knowledge when you just adjust to the other traffic.
Useful links
The English driving abroad site has some information about traffic rules in Europe.
Traffic culture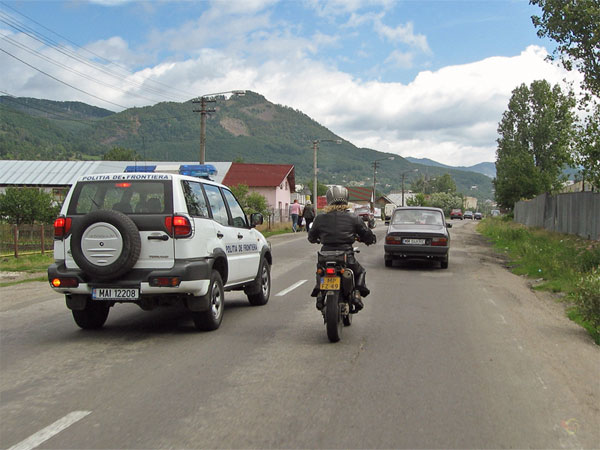 Differences
There are huge differences in traffic habits, even where the rules are the same.
In Italy for instance, motorcycle riders are expected to weave through traffic: nobody will get angry. When you would ride the same way in the Netherlands, you would encounter many very angry car drivers.
Wild East
In for instance Slovakia or especially Romania, the traffic culture makes you feel like you are riding in "the Wild East". There are rules, of course, officially, but they are of minor significance. The more expensive the car, or the more haste the driver, the more right of way he has, that's how it looks like. You are a sissy when you don't dare to pass with oncoming traffic, and it seems that people really enjoy riding.
It is intimidating when you enter such a country, but when you try to adjust, you will maybe get a sense of freedom like I felt...
Changes
Sometimes, I regret the changes. France for instance, used to be a country with speeding drivers, enjoying cornering. Speed cameras have changed that.
On the other hand, accident figures have decreased in France, and driving after drinking a lot of wine is not as common as it used to be, which is a good thing. France has been domesticated, so to speak.
Traffic: Congestion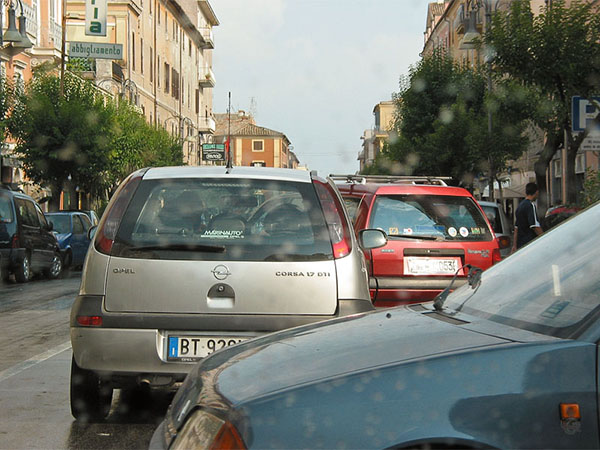 Commuters
Many countries of Europe are densely populated. Traffic can be very dense as well. Motorways will often be congested during rush hours, and the same will be the case on important main roads.
Lane splitting
In most European countries motorcycle riders are expected to split lanes, and in some countries (France and Italy for instance), you are even expected to ride between oncoming traffic and the cars driving the same direction as you, when there is only one lane for each direction.
Cities
Riding in cities can be hilarious in Europe. The place d'Etoile for instance, in Paris, is a roundabout with ten sidestreets, and the Arc de Triomphe in the middle. Sometimes you get the impression that some people driving there are trapped until it gets dark and the traffic dies down...
In many cities, you will encounter lots of two-wheeled vehicles as well. In Amsterdam there are lots of bicycle riders who often think that traffic rules don't apply to them. In other cities there will be swarms of scooters. When you ride to the front at traffic lights, you will then be in the midst of such a flock. They often don't wait until they get a green light, but start riding when they feel that the lights *should* turn green.
Highlights: mountains

Alps
When you are a motorcycle rider, you should of course, not miss the Alps. They are steep and majestic, and will never fail to please you. They are vast as well: it's impossible to see all of them unless you can ride for a year or so.
There are six Alp countries: Germany, Switzerland, France (sharing the highest peaks), Italy (with the beautiful Dolomites), Austria, Germany and Slovenia. A good introduction into the Alps is the Route des Grandes Alps, from the lake of Geneva to the Mediterranean, in the French Alps.
Pyrenees
The Pyrenees, between France and Spain, are older then the Alps, and wilder and more rugged. They provide great opportunities for motorcycle riders.
There are few passes from north to south. It is possible to ride from the east to the west, and you can choose between narrow roads or faster, bigger roads.

More mountains
There are many more mountain ranges, all completely different, throughout Europe.
The Carpathians in the Czech republic, Slovakia, Poland, Romania and Ukrain are a huge mountain range in eastern Europe. The Fageras pass here on the photograph is a magnificent pass in the Carpathians, that you should not miss when you are in Romania.
And there is the Sierra Nevada (and many more smaller ranges) in Spain, the Appenines (and many more smaller ranges) in Italy, there are very old mountain ranges in Scandinavia and Scotland, there are mountains in Greece and the Balkans: almost every European country has mountains (except for the Netherlands: our highest hill is just over 300 meters).
Highlights: castles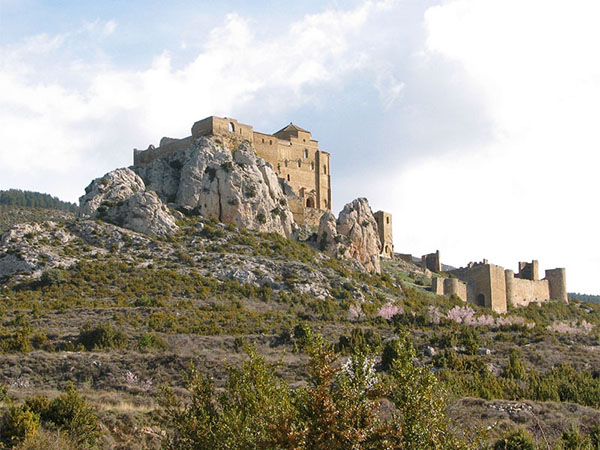 Views
Castles are a great way to get a glimpse of the (diverse, again) history of Europe. I can't think of any country in Europe without castles.
Castles are often situated in places with a view. That used to be because castles had to get a view of enemies long before they were at the doors of the castle, but nowadays, it is an advantage as well, because you can see the castle from far away, and once inside, you will have a great view of the surrounding landscape.
History
Most castles are very old: it's not extraordinary if a castle was built more than 1000 years ago.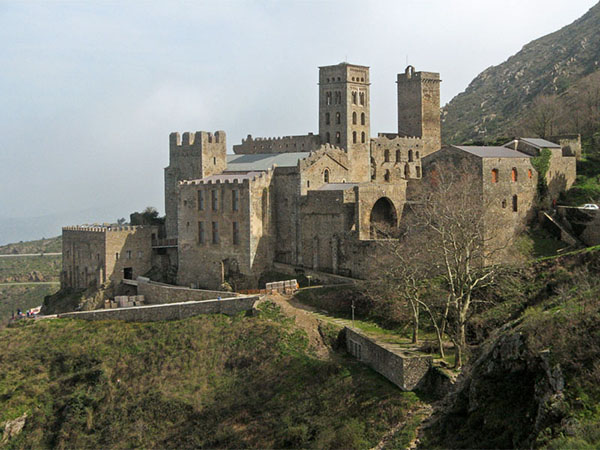 Therefore, they are a great way to sense a bit of history, and make you curious to what happened during the times that the castle was built.
In the UK, many castles were built to defend the English against the Vikings from the north. In Spain, many castles were either built by the Moors to defend themselves against the Catholic kings, or by the Catholics to defend themselves against the Moors. In Romania and the Balkans, kings tried to defend themselves against the Turks from the East, or against the Magyars or the Habsburgers from the West.
Visit or sleep
Many castles are open to visitors. Some are even changed into a hotel, where you can sleep and eat between ancient walls.
Links
A huge overview of castles is at the Castles of the World site.
Another good resource is the Castles on the Web site.
How to choose a destination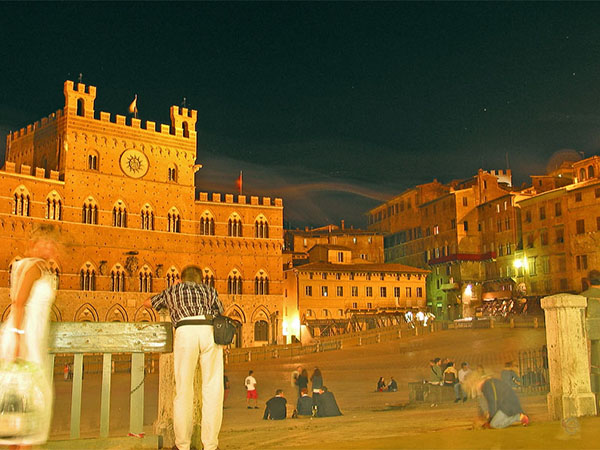 Slow down
It is not possible to "do Europe in a week", or in a month, or a year, or a lifetime. The key here is to slow down.
You will see much more when you take your time, and wander around. Buy some local bread at the local bakery, have a local breakfast in a local bar, and drink a local wine in a local place to eat, and you will have seen much more of "Europe" than when you would have tried to cover Rome and Athens and Vienna in two days.
Example: Barcelona
You could spend much time in Barcelona and surroundings, for instance. Barcelona itself is a wonderfull vibrant city, and a joy to ride through on motorcycle.
The Pyrenees are close by, and Montserrat, a smaller mountain range with a big monastery.
The Mediterranean is at its best around Cap de Creus, and you could visit the Dali museum in Figueras as well.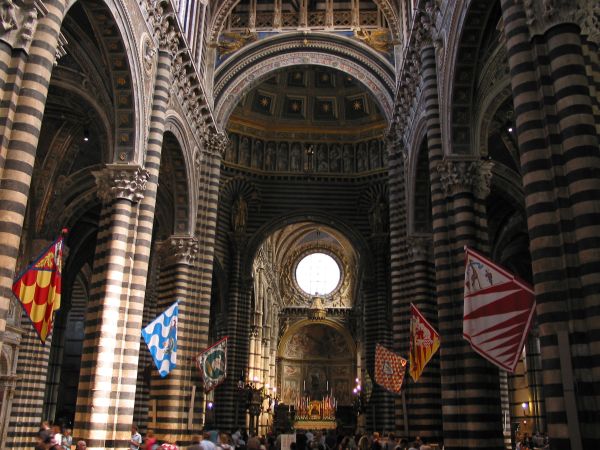 Example: Dolomites
Another example is the part of the Alps that is called the Dolomites, in the Italian Alps. They are probably the most beautifull Alps, and you could vist Switzerland and Slovenia as well, to feel the difference between these three countries.
The Dolomites ar close to Venice, a town that shines even when you walk between thousands of other tourists (take a detour through dark narrow streets to avoid them a bit).
Example: smaller towns
Another way to explore Europe is to stay in a small historic town instead of a big one like Rome or Paris. Sevilla or Ronda or Granada in Spain for instance, or Carcassonne or Colmar in France, or Edinborough in the UK, or Siena in Italy.
Where do you stay?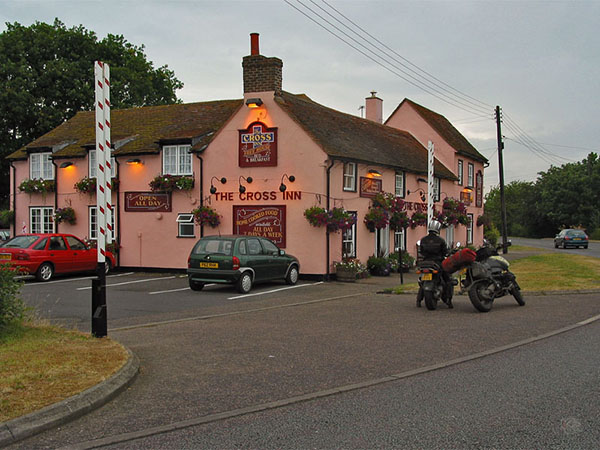 Historic Buildings
To really plunge down into history, you could spend the night in a historic building. There are many hotels in old castles, monasteries or houses of rich people from long ago, throughout Europe. It will certainly add to your experience.
Historic Hotels of Europe has lots of examples, most of them fairly luxurieus.
Inns, Albergo's, Kro's
In several countries, there are roadside inns that have been used to eat, sleep and drink from the Middle-ages on.
The UK has lots of them: pubs with a couple of bedrooms above. The English Country Inns site shows some of them.
Denmark has its Kro's. Switzerland has some beautiful old hotels, some of them high on a pass.
Probably every European country has such opportunities to spend the night, though many of them are not (yet) to find on the internet.
Where to sleep in Spain shows some hotels in Spain that we especially liked.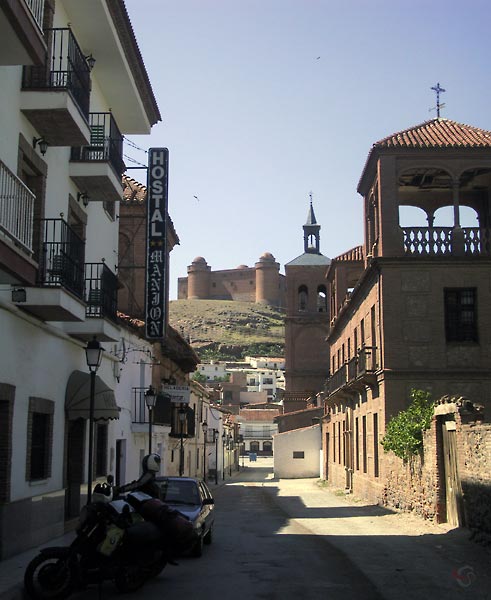 Simple Hotels
Often, simple hotels above a bar or cafe have lots of atmosphere. Sometimes they are called something else than a hotel (in Spain for instance, they are called hostals, and in Germany Gasthaus), but they are easy to find. It is nice to have a beer with the locals before you take the stairs 'to your room, and have a breakfast the following morning in the same cafe.
Camping
Of course, camping is a possibility as well. In some countries, camping in the wild is allowed (but always try to ask an owner if you can find him).
Available campsites differ greatly per country. France has probably the most camping sites of all countries. In the Mediterranean countries, avoid camping at the seaside (you will only meet other tourists, and eat food from the northern countries). In the inland, there is not much choice, because a tent is too hot there, in summer.
Reservations
When you have found one special hotel that you would really like to know, it is of course wise to make a reservation. But unless you are in a town with a big convention, or in july at the seaside, you will always find a place to sleep without having to plan ahead.
Note however, that in France and Italy, many shops are closed down during august. It is very hard to buy motorcycle stuff somewhere during that month!
Finding good roads for motorcycling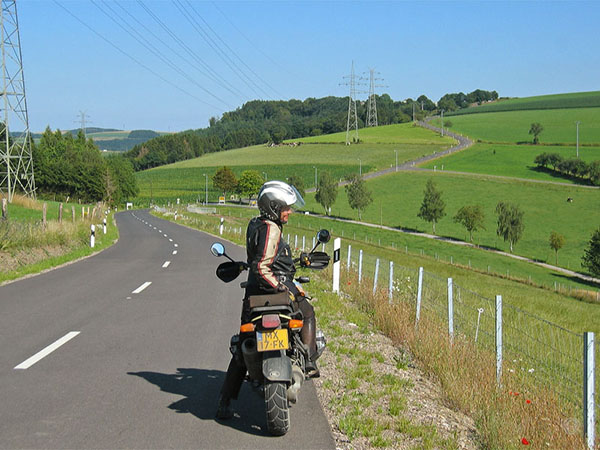 Passes
You can't go wrong in the Alps or Pyrenees: every pass you take will be a joy to ride.

A beautiful signposted route through the French Alps is the Route des Grandes Alpes.
And Best biking roads in the Alps offer good descriptions of many of the passes.

.

The Alps, passes and great roads shows and describes some of the passes we especially liked.
European Scenic Roads
There are several Cultural European routes. The European route of Brick Gothic, through Sweden, Denmark, Germany and Poland is one of them. The European route of Industrial Heritage is another example. Or you could choose the Transromanica, a route for Romanesque buildings, or the Hanse-route, leading you through the Hanse cities, which prospered in the Middle ages. There are many others.
You could also try to follow old Roman roads. There is even a Roman Routeplanner!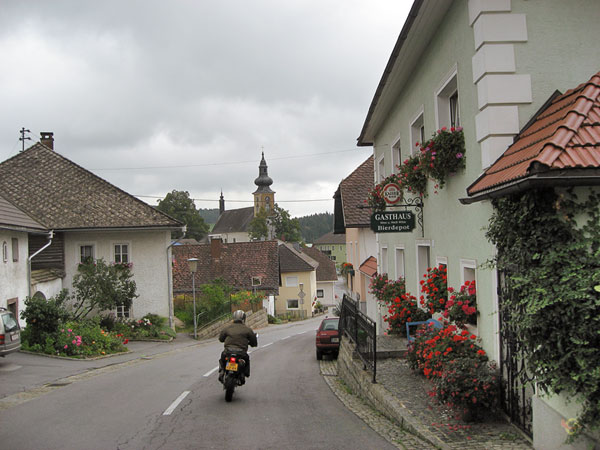 Scenic Roads in individual countries
Many countries have a system of signposted routes, that take you through beautiful landscapes or through picturesque villages.
Germany has its Ferienstrasses (site only in German, but you can use the map to find links to individual maps and sites for the routes, which often have a version in English).
Norway has several scenic roads.
The French Ardennes have six signposted tourist routes.
There is an overview of good Brittish motorcycle roads.
In Denmark, the Margueritruten takes you through the whole country over scenic roads (I can't find information in English).
Scotland has several signposted routes.
And there will probably be more signposted scenic rides that don't have an online existance as well.
Roads for motorcycle riders
There are also several resources on good roads for motorcycle riders. For the UK and Ireland for instance, try Great Motorcycle Roads online, UK and Ireland.
Motoromania has a very good description of roads that are especially beautifull for motorcycle riders.
Spain, great roads for motorcycling shows and describes some of the roads in Spain we especially liked.